LA residents can use an automatic tech tool to write an official letter about non-payment of rent, that can be useful if they have issues down the road with making use of their emergency eviction moratorium protections.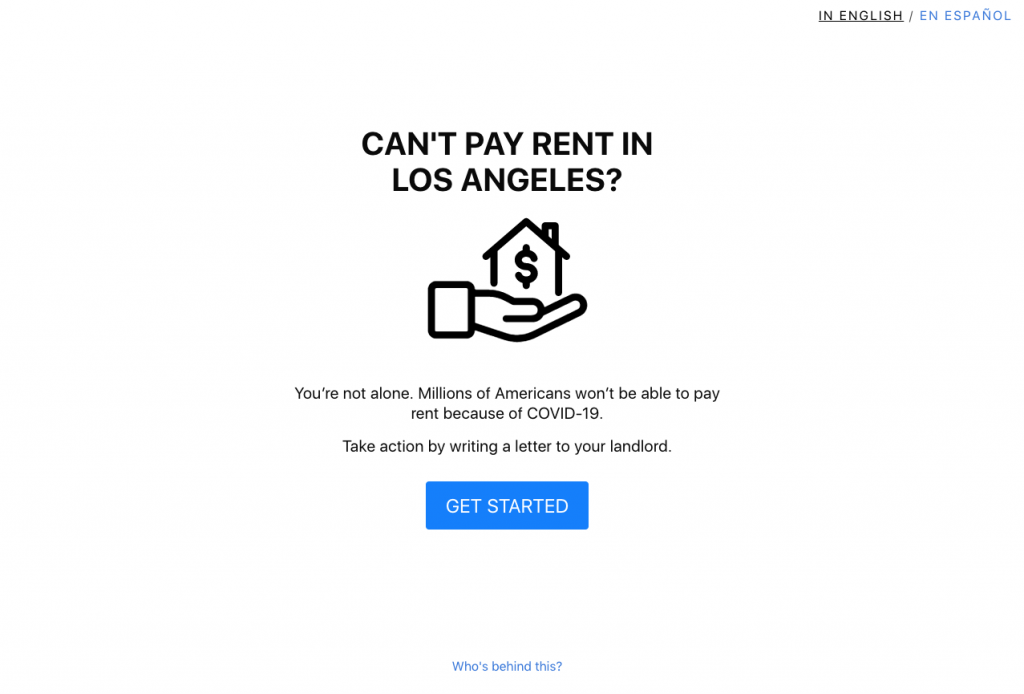 Like other letter-writing technology tools that are in use across the US (like Hello Landlord), the SAJE/JustFix tool is aimed at tenants in Los Angeles City and unincorporated Los Angeles County.
A tenant can use the website-based tool to generate a letter they can send to their landlord to give them official notice that they will not be able to pay rent due to the COVID-19 pandemic. This letter can be useful in future negotiations or court proceedings, as evidence that the tenant gave notice about their inability to pay rent.
After answering some questions about their situation — and ensuring that the user knows that there might be risks associated with communicating with their landlord about non-payment — the application generates a letter with the user's details inserted into the template.