Basic Information
During the COVID-19 emergency, the federal government (under the CARES Act) and many local city and county governments have instituted eviction moratorium policies.
These policies range in terms of what protections they actually give to tenants potentially facing eviction for non-payment of rent (or other situations) — but generally provide either a freeze on all court cases, a new defense to tenants who are sued for non-payment of rent during the emergency period, or an outright ban on landlords removing tenants from their home.
Moratorium policy trackers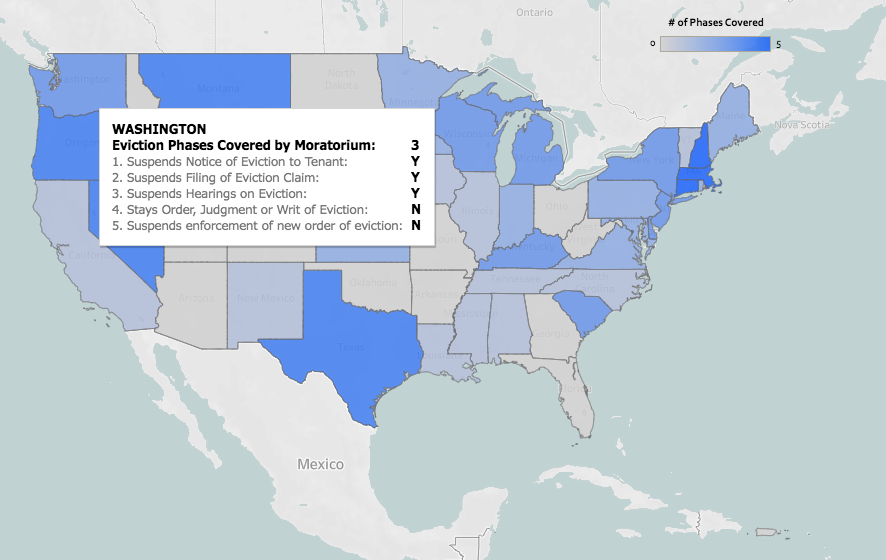 Model Moratorium Policies and Best Practices
The National Housing Law Project also has standards and best practices to guide policy-making around emergency eviction protections. It released a Model Eviction Moratorium Act in March 2020, that could be a template for local governments. It also has a list of considerations and best practices for an effective eviction moratorium.