Are you working on building a better coalition of services for tenants at risk of eviction, or who have recently been evicted?
You may try a 1-2 hour Service Mapping exercise to build a better regional coalition & establish a resource directory that different legal, financial, housing, and government groups can use to connect people with local resources that can help them.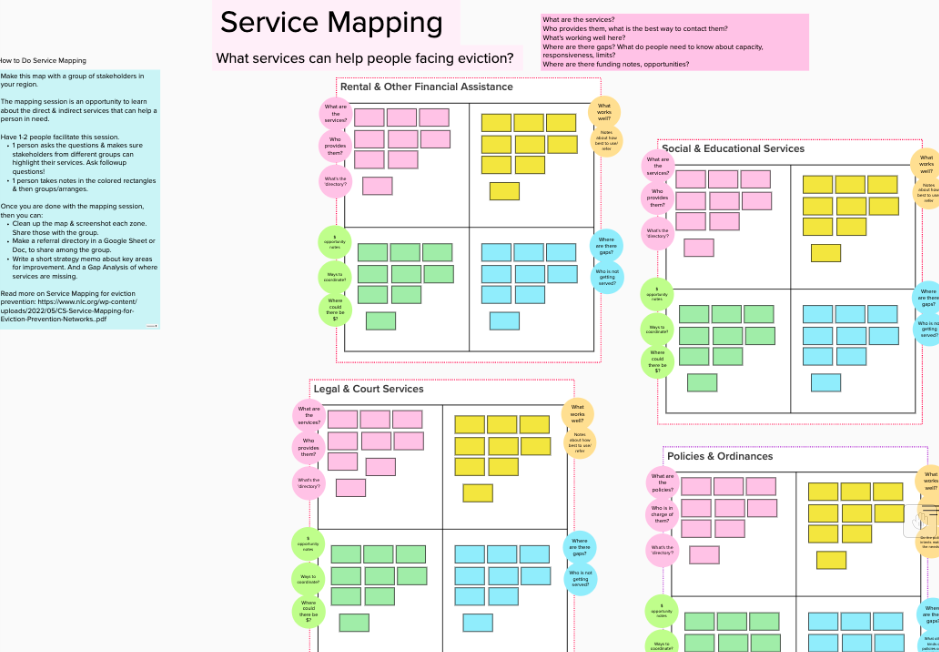 Our team has made a Service Mapping template whiteboard, that you can use on Mural (an online whiteboard application). This whiteboard can help you run a Service Mapping session with your regional group. Find instructions on how to run this session at the How-To Guide from the Eviction Prevention Learning Lab.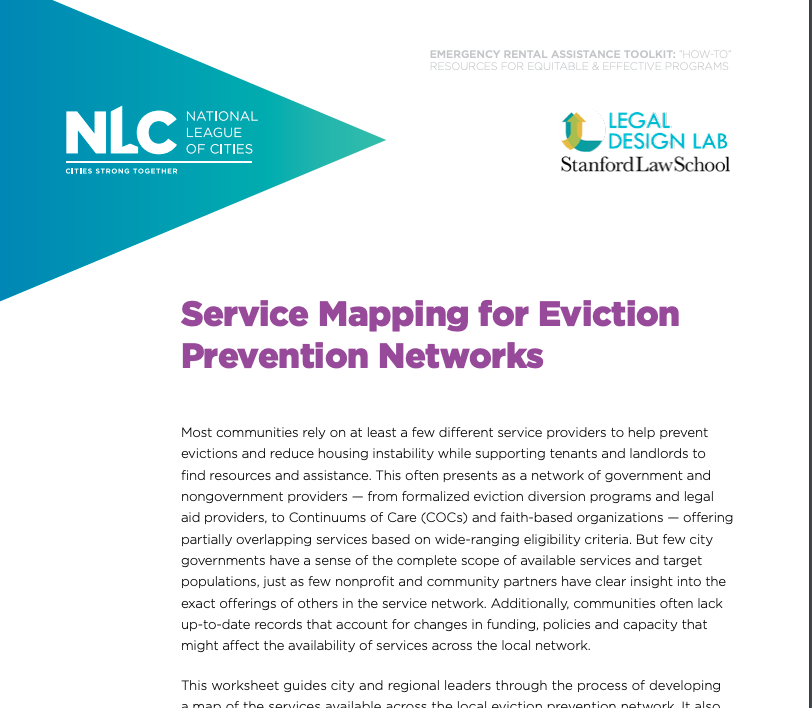 Here is quick overview of how to do service mapping: