Philadelphia has instituted new laws to protect tenants as they are applying to rent a home. The Renter's Access Act is a local law that lets tenants see the reasons that landlords have rejected their rental application.
This law can help protect people who have experienced evictions, to still be able to rent homes without the past eviction experiences (from 4 years before or more) from harming their chances to rent.
The Renter's Access Act makes explicit what landlords can consider when deciding whether to rent or not — including with limits on looking at a tenant's eviction history.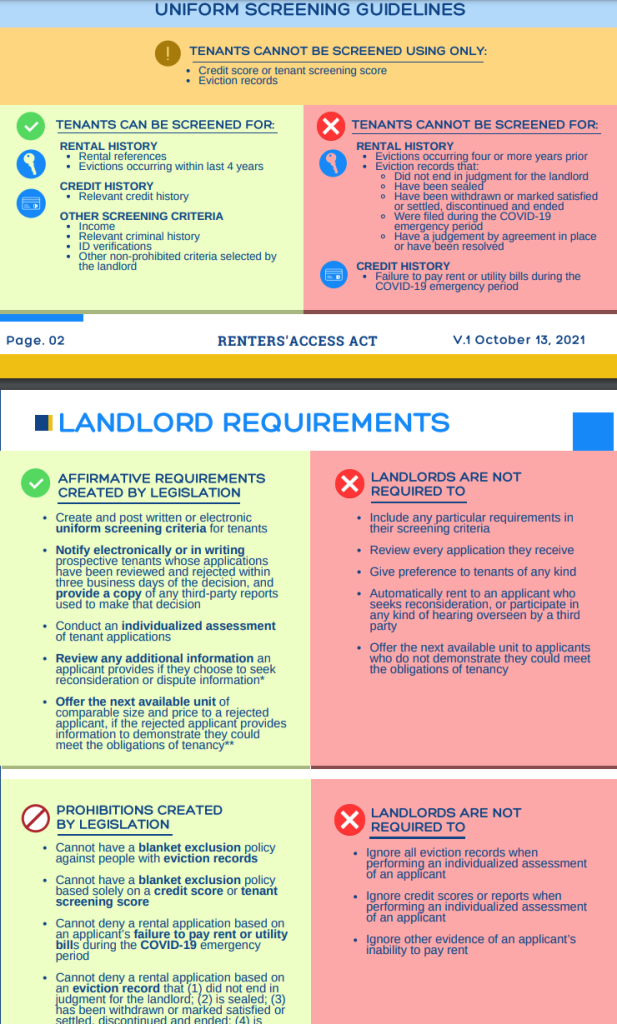 The act and its associated resources also includes sample templates for landlords to use in assessing applicants and notifying them of their rights.