The National Low Income Housing Coalition has a new toolkit out for policy-makers and legal aid folks around the country to work on the best ways to seal eviction records or expunge them. It lays out the laws and policies that are already in practice, and recommendations for the best ways to create new legislation.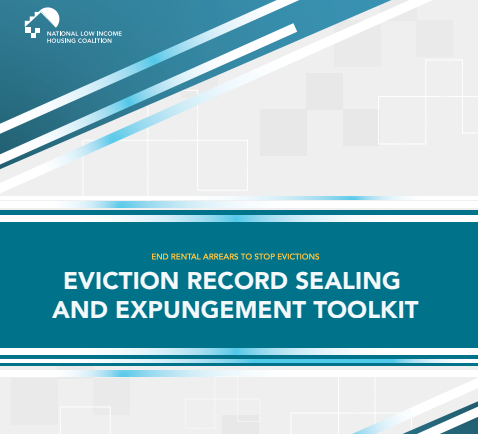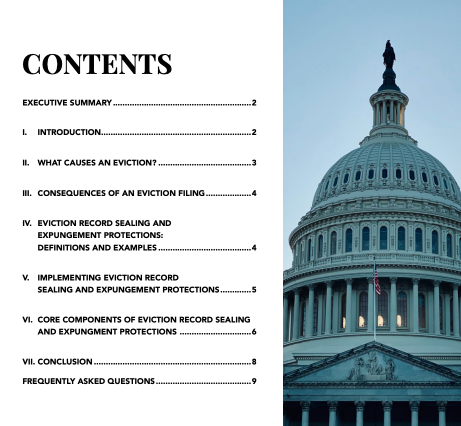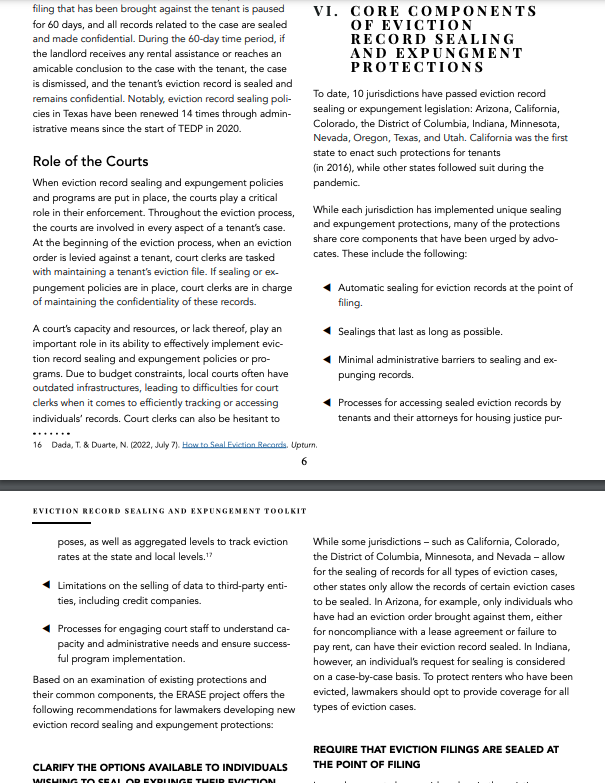 Here is more from the NLIHC about the origins of the toolkit:
The toolkit was authored by members of NLIHC's ERASE team, which for more than two years has documented the progress of the U.S. Department of the Treasury's Emergency Rental Assistance (ERA) program, working with state and local partners to conduct on-the-ground partnership development, capacity-building, outreach and education, and policy advocacy. In addition to ensuring that ERA funds reach the lowest-income and most marginalized renters, the ERASE project has tracked the enactment of state and local tenant protections aimed at diverting eviction filings and keeping tenants securely housed. Since the start of the pandemic, NLIHC has identified nearly 200 tenant protections that have been passed in response to the pandemic and its effects on housing.
Learn more about the ERASE Project at: https://nlihc.org/erase-project