The Urban Institute has a bulletin with 5 strategies for how landlords can help prevent evictions.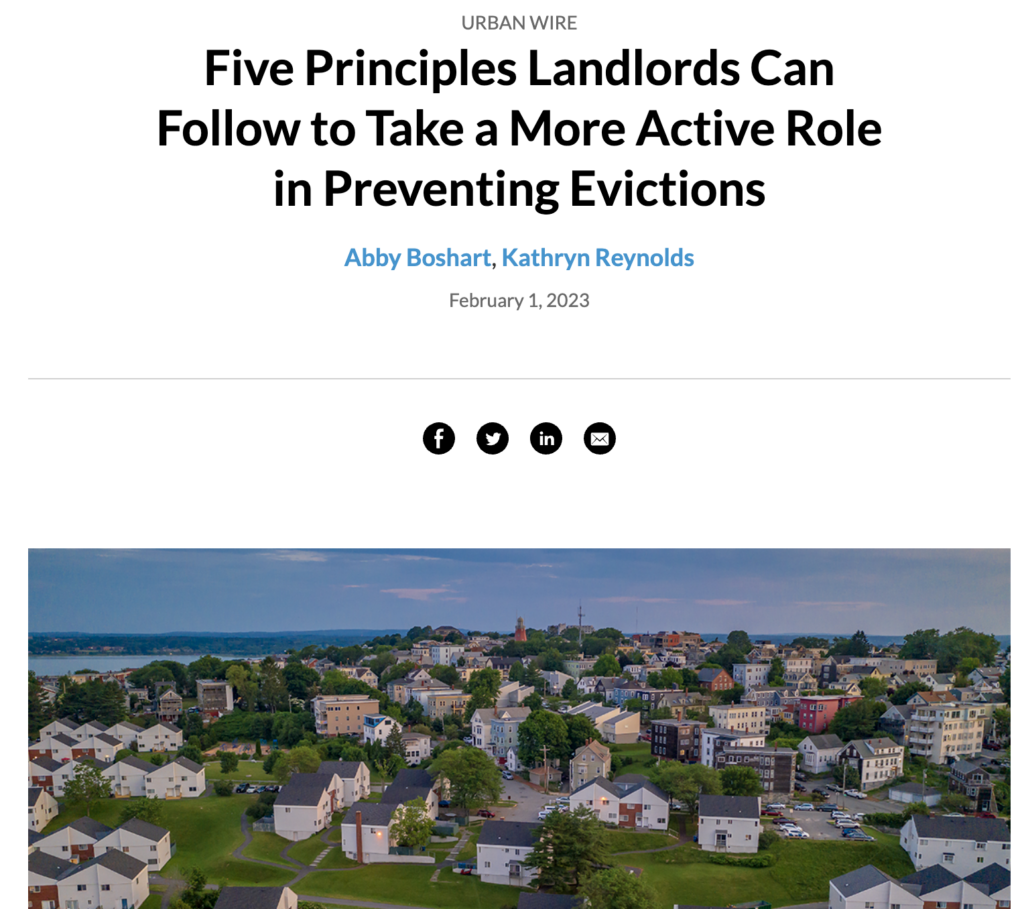 The piece by Abby Boshart and Kathryn Reynolds presents five detailed strategies for landlords, in order to increase housing stability and prevent harmful evictions. The 5 strategies include:
The piece details each of these 5 landlord-focused strategies. It also contextualizes these 5 strategies in a more detailed PDF report for rental housing owners.