The nonprofit Upturn (which focuses on tech, equity, and justice) has a guide for legislators and strategists working on Sealing Eviction Records efforts.
Their 40-some page report, "How to Seal Eviction Records: Guidance for Legislative Drafting" from July 2022 is by Tinuola Dada and Natasha Duarte.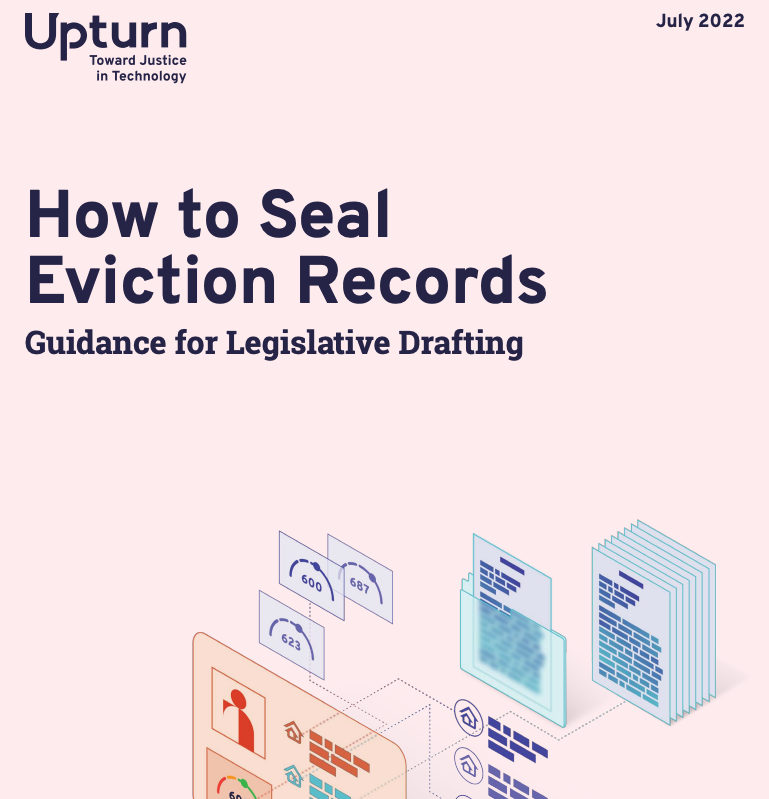 It goes through the reasons that sealing eviction records can be so important, and then lays out key pieces of guidance for legislators to enact these rules.
Some of the highlights include planning to: