Several cities in Ohio, including Cincinnati, Dayton, and Toledo, have instituted a new law that can help tenants stay in their homes, if they are able to pay their landlord the money they owe on their rental.
The so-called 'Pay-to-Stay' rule ensures that if a tenant is able to make up back-rent, then an eviction lawsuit against them must end. The landlord must accept the money the tenant is offering. The landlord will not be able to move forward with an eviction lawsuit in court. The tenant basically has a right to pay all the money they owe, in order to stop an eviction.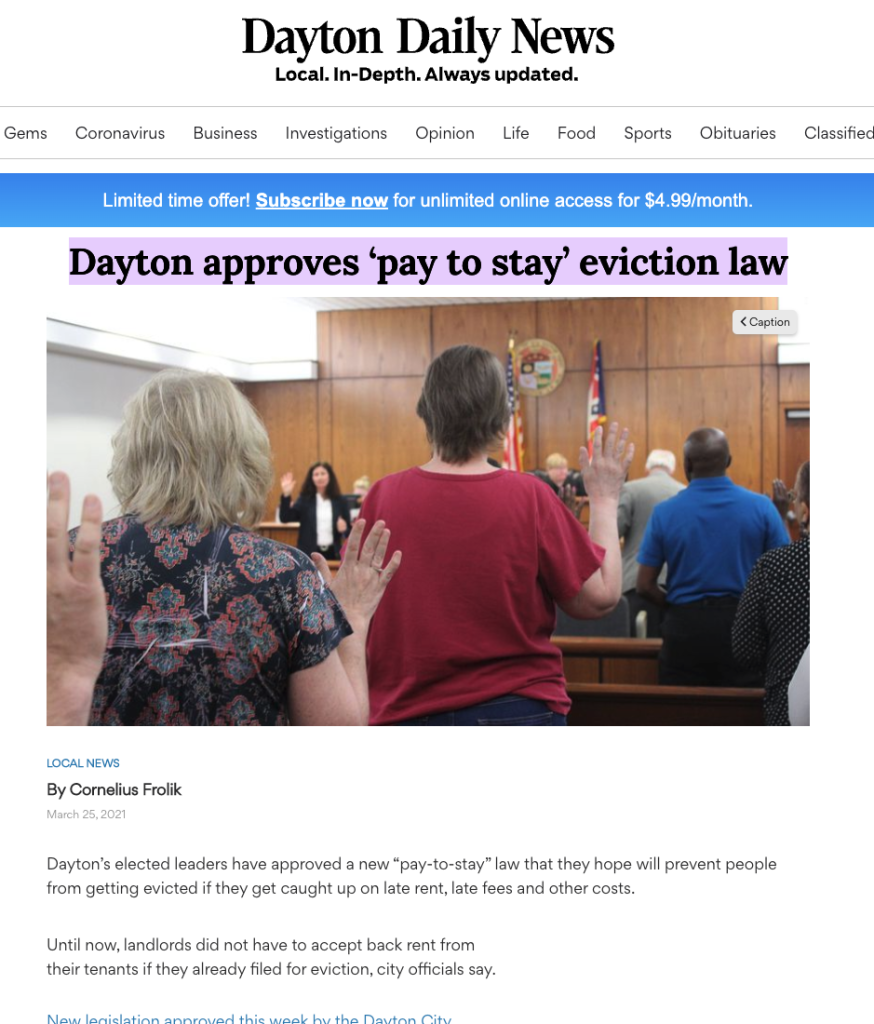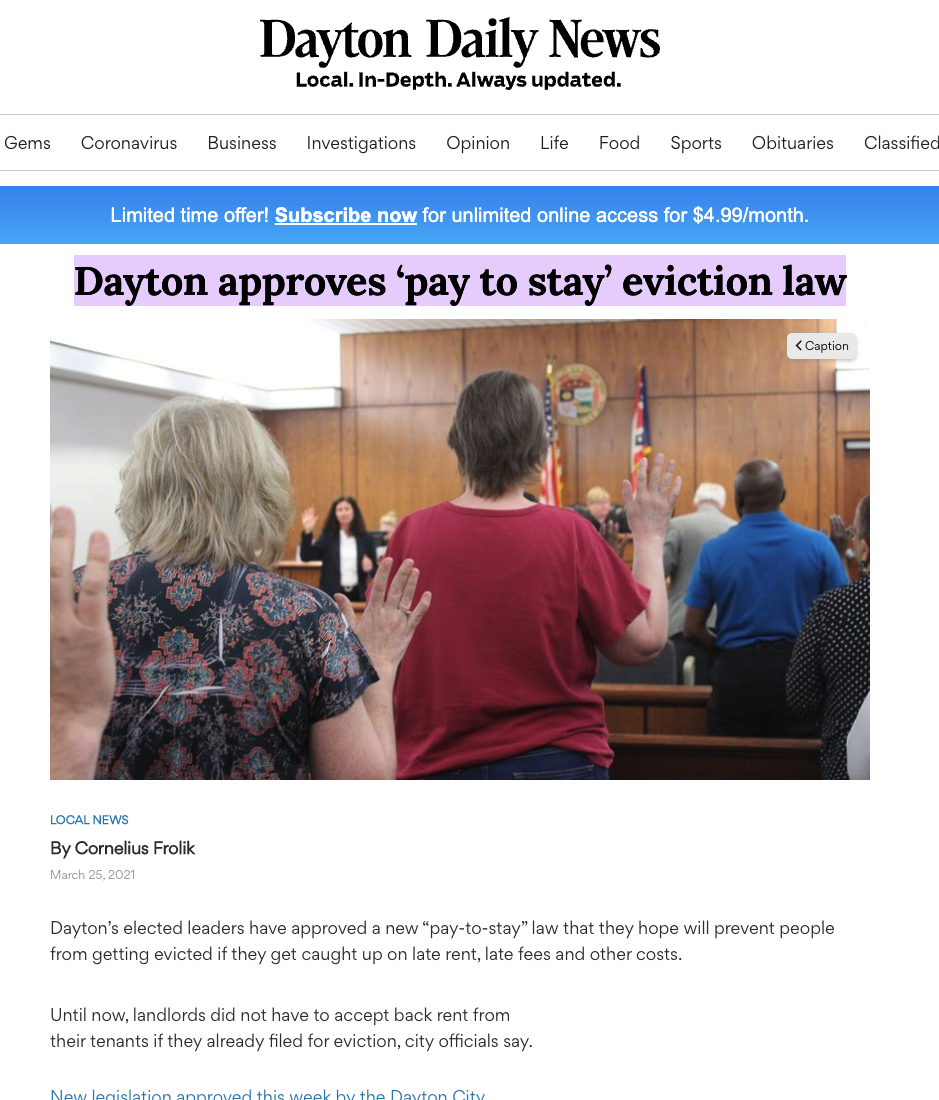 Many cities had tried out the Pay to Stay ordinances as a temporary law during Covid, and made it permanent later in 2021.
It is implemented as an affirmative defense the tenant can raise during a lawsuit. They can show to the court that they are able and willing to pay the rent they owe, then the court will dismiss the case.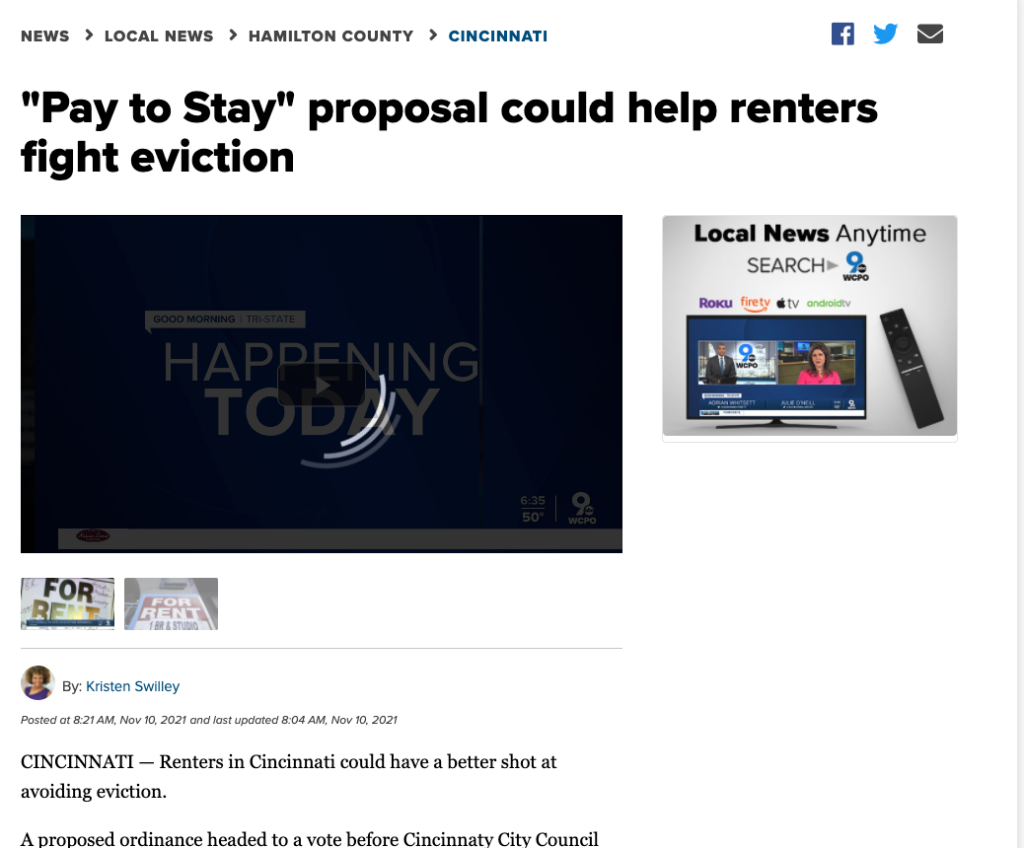 Toledo in Western Ohio was one of the first to pass the Pay to Stay rule in December 2020.
It's legislation is as follows.