The court in Monroe County, Indiana (around the city of Bloomington) has a court-based program run by volunteers, to help tenants and landlords reach settlements through mediation rather than go to an eviction trial.
It is the Housing & Eviction Prevention Project (HEPP). It offers any community member connections to legal, mediation, and social services to prevent evictions. It also is linked in with the county court to ensure that tenants & landlords who have gone to court can use these services.
The court offers online mediation outreach and rooms. It helps the landlords, tenants, and landlords understand what other options they have aside from going to trial. The program also offers free mediators to help lead the litigants through problem resolution, including the creation of payment plans and other settlements that avoid a formal eviction judgment.
The service providers include a local coalition: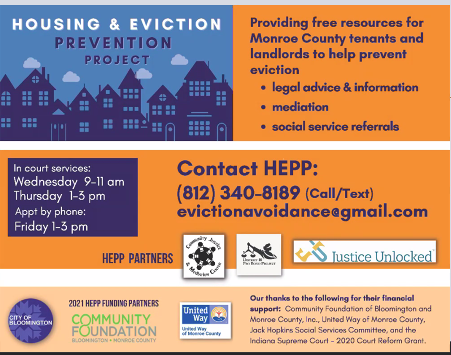 See more about the HEPP program here: https://sciho.wordpress.com/programs-and-projects/housing-eviction-resource-table/