Housing Navigator Website and Digital Outreach
The Housing Navigator homepage is at this website (built in collaboration with Stanford Legal Design Lab).
The Navigator web page is meant both for potential clients and potential navigators.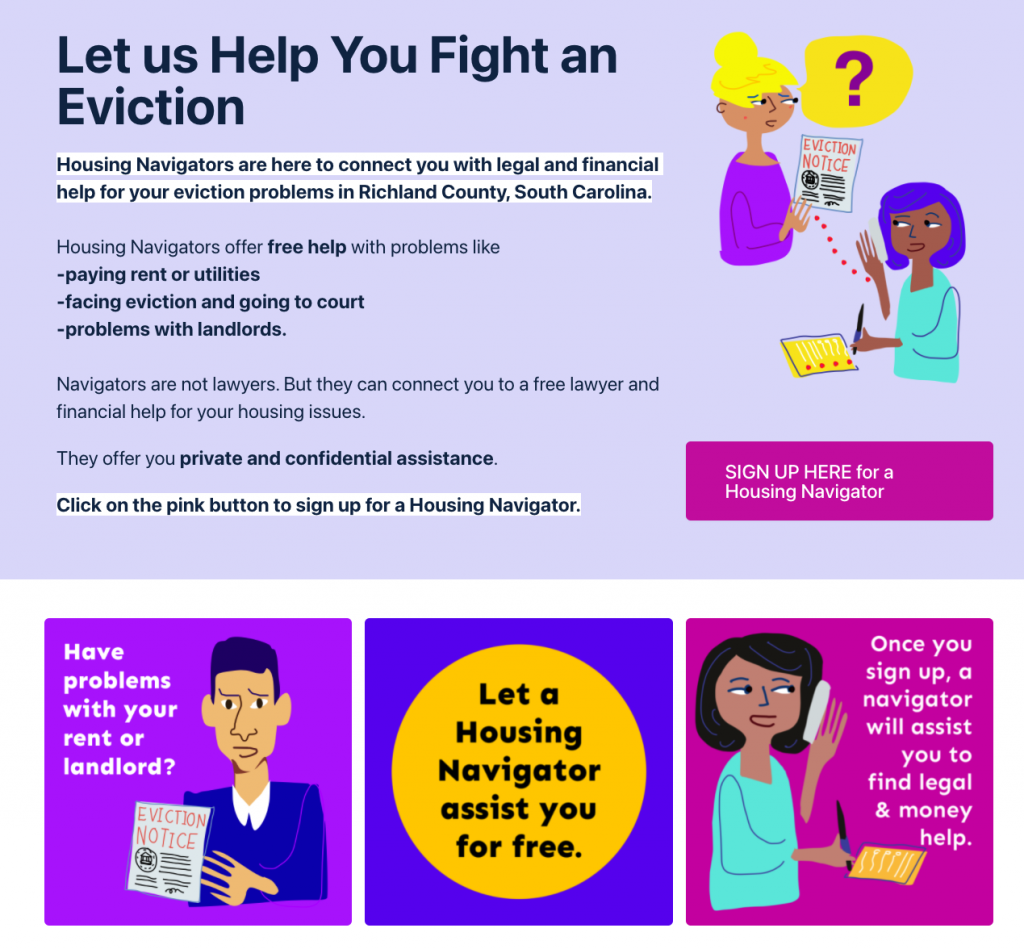 In addition to the website, there is also outreach on Twitter, Instagram, and other social media outlets. They use digital assets and fliers to get the message out.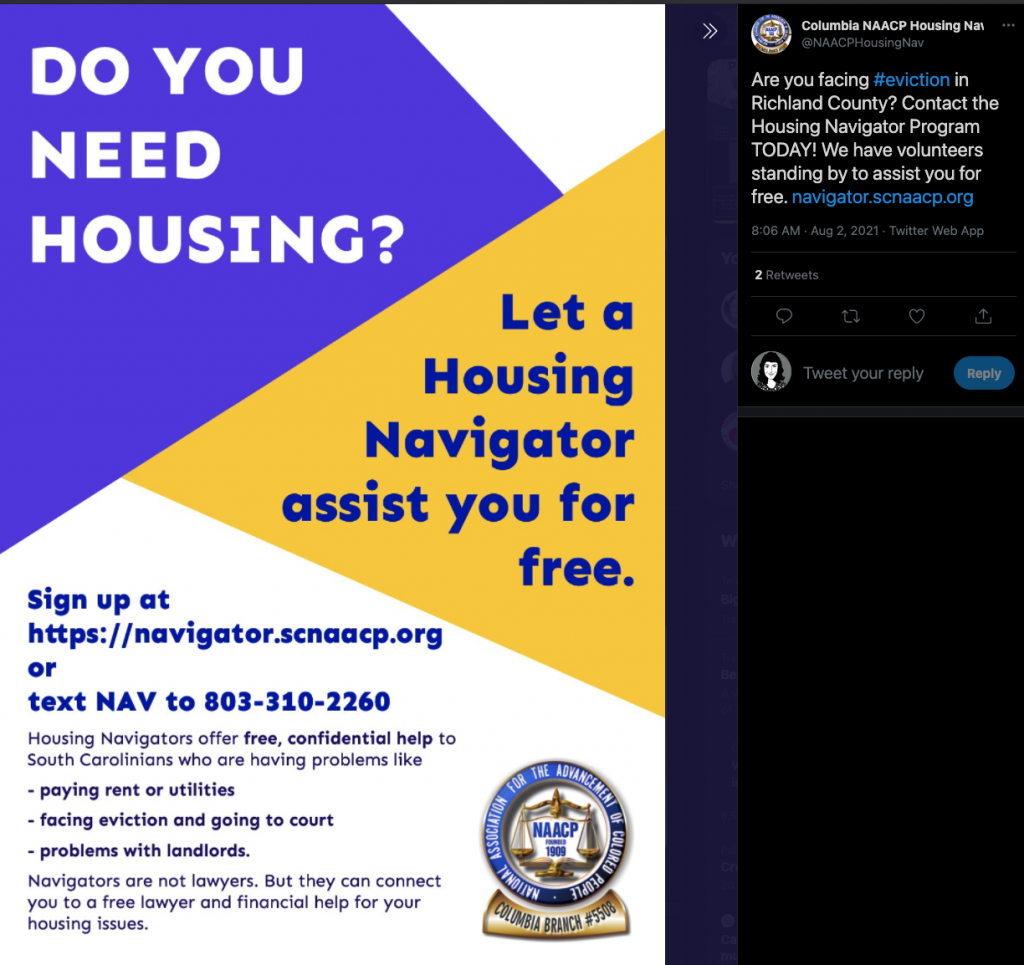 News media coverage on the Housing Navigator program
Read more from the partners and others in South Carolina in this March 2021 piece from South Carolina Public Radio: "Columbia Program Bridges Landlords, Tenants in Eviction Crisis."